Post by FUUKAME YUKITO on Aug 10, 2012 2:50:50 GMT -5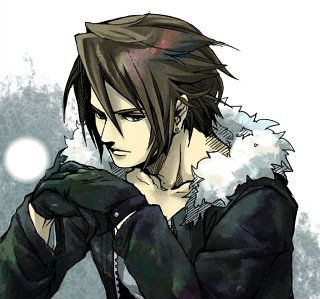 YUKITO SHIKARU FUUKAME
NAME: Yukito Shikaru Fuukame

ALIAS: Yuki, The White Falcon

GENDER: Male

BIRTHDATE: December 23rd

AGE: 28

HEIGHT: 5"9

WEIGHT: 168 lbs

OTHER: Yukito has a curse mark [ HERE ] located just below his neck around his shoulder blade in the form of spirals - tialored to match his primary Wind-affiliated nature.

SEXUAL ORIENTATION: Bisexual

NINJA RANK: A-Ranked Jounin

OCCUPATION: ANBU, Medic-Nin

VILLAGE / AFFILIATION: Konohagakure



PERSONALITY:
Yukito isn't your typical kind of guy. First off, he is the type of guy that likes to think before he acts; he doesn't do much improvising or spontaneous actions unless it's really called for, or he doesn't have a choice. He likes to plan out anything he does in life even when it's ordinary like his breakfast the next morning, or extraordinary like the in the heat of a battle. He feels as if he can deliver the best at anything he does if he really puts his mind to it – which calls for a plan of action! He is an over-thinker and over-analyzes most of his situations in life: as much as a disadvantage that is at times, it still benefits him greatly as he is now a brilliant strategist, and is comfortable with thinking on his feet as well when the time calls for it. Even he knows that everything doesn't go as planned, and has learned to adapt to his situations; whether on or off the battlefield. This determined sense of character is also what carries him to go beyond Lady Tsunade's well-known clauses of Medical Ninja: he still aims to fight on the battlefields despite the practices of a Medical Ninja. He doesn't put himself out in battle unnecessarily, but he doesn't leave all the fighting for everyone else either.

You wouldn't catch Yukito absentmindedly shouting around, and "having a ball" exuberating great levels of emotion. From growing up, he has learned to be a guy that keeps his inhibitions inside, and keep a laid-back, calm-cool-collected persona to mostly anyone he encounters The guy does not show much extreme emotion unless he encounters a strong catalyst that pushes him to – usually that's when he is in an electrifying battle, or even when someone really pushes him off the brink to piss him off or when he is enjoying time with his friends or family.. As laid-back as he sees himself, others may see it as being cold and intentionally mean, but most of the time, that is not his intention. He feels as though keeping his emotions in check will allow him to be a more balanced individual, and an even more balanced trainer.

Yukito is a guy that knows how to respect someone – and understands that respect is something that isn't just given. Respect must be earned. It is a quality that goes hand in hand with his laid-back nature. If Yukito respects you, then you will see the good side of him that is not seen as cold and distant. Even if you were his enemy or opponent, Yukito will respect you, and you will be able to see a side of him that shows passion and respect at the same time through fighting. It isn't a narcissistic instinct – it's more of a "right-and-wrong" belief in that Yukito believes that respect is a privilege, and it shouldn't just be given if it does not seem deserving. Yukito is also the type of guy that places high importance in faith and belief – especially in one's self. "The strength of an individual is not measured by the power or skills you have, but the faith and heart you put in to achieve your goal." – that is Yukito's philosophy, and he tries to pass that on to anyone else. He believes that anyone can do anything if you just believe in yourself, and he tries to instill that philosophy in other people as well.

One of Yukito's troublesome traits is his stubborn nature; he calls it 'determined;. He finds it personally difficult for someone to tell him that he is wrong, or whatever he thought of isn't best. He can't help being like that, but he doesn't think of himself as a Mr. Know It All. If it was the case that others brought about suggestions, he could accept that (although they would still be some stubbornness – not a lot), but someone telling him that he is straight-up wrong is a whole other story. Yukito sees himself as someone that thinks of all the ins, outs, possibilities and scenarios before cementing a decision, so for someone to tell him he is wrong feels like an insult to him. That doesn't go to say that he can't accept other's opinions, but it would usually take some convincing and discussion; he would hardly just give in.

LIKES:


Music

Creative writing

Fish

Barbeque

Integrity

Reading

Chakra

Fighting

His family



DISLIKES:


Cats

Spiders

Intolerable/annoying attitudes

Drama

Surprises

Bad cooking

Waiting on people

Missing-nin



STRENGTHS:


Chakra Use/Control

Strategizing

Collaborative Jutsu

Reading people

Ninjutsu

Kenjutsu

Knowledge of medical herbs and treatments



WEAKNESSES:


Taijutsu

Stubbornness

Too calculating (overthinker)

Memory of his brother

Sympathy

Being attacked by Katon techniques



GOALS IN LIFE:


To become a legendary ; remembered

To extend his potential further by becoming a respected Sannin, and forming a Summoning Contract (in a way, he looks up to Tsunade.)

To find his older brother, and perhaps to convince him to return to the village. At the very least, he wants to see him again.



WEAPONS:


Explosive Tags

Senbon Needles

Kunais

Shurikens

Smoke Bombs

Flash Bombs


Sever Wing
SIZE: Normal katana size
WEIGHT: about 7 lbs – the weight of a normal katana.
DESCRIPTION: [ Sword ]
With hints of clear black and hold at the handle and hilt, it is a long and slender silver blade finely crafted sheathed by an equally colored black-and-gold cover. The most special aspect of this blade is the carved symbol representing Wind by the hilt to represent its ownership and heritage by Yukito. It is a special family heirloom which can only be effectively used by the Fuukame family; in other words, not anyone, even with wind-based chakra, can use this weapon to its full potential.
EFFECT: It has the power to incorporate Yukito's wind-based chakra, and infuse it with a strong chakra-fueled force that has the ability to release strong wind-based slashes at the target. Yukito can manipulate these wind attacks as well as the strengths and forms these slashes can incorporate from his blade using his chakra control and imagery.
SIDE EFFECT: It uses up a lot of chakra, and takes great concentration to utilize. Some would say that the sword actually sucks up the user's chakra, so it is dangerous to use as a primary and only weapon.






FIGHTING STYLE:
Yukito is an interesting guy in the sense that he is somewhat diverse – a skill that supports his chakra levels – he is an excellend long-range attacker. He greatly relies on his chakra-based fighting styles in which he uses genjustu and ninjustsu first. His proficiency is in the Wind-style while he is still getting to learn how to use his other chakra nature: Raiton; he mainly relies on his Wind-styles or other Jutsus. He would also know when to rely on his Medic job when the time is right. He would use his sword in certain situations; sometimes as a surprise to his enemies due to the fact that hardly anyone has seen him use it much despite it being seen attached to his waist. He's not the best swordsman around, but he still knows how to handle himself with one. Technically, he would be using more of his "special attacks" with it anyway – also known as Kenjutsu through the use of sword and chakra flow. He also uses his Shurikenjutsu as somewhat of a sneak attack in reserve, like his Kenjutsu. He can manipulate his other basic ninja weapons using his wind-based chakra.

CHAKRA NATURE:


TECHNIQUES:



-Basic Academy Skills-


Ki Nobori no Shugyō - Wall/Tree Climbing
TYPE: Ninjutsu
RANK: E
RP DESCRIPTION: The user covers their feet with at thin layer of chakra, which acts as a sticky substance to allow them to walk up solid surfaces.


Suimen Hokō no Gyō - Water Surface Walking
TYPE: Ninjutsu
RANK: E
RP DESCRIPTION: The user covers their feet with a thin layer of chakra, which acts as a solid surface to allow them to walk on water.


Nawanuke no Jutsu - Rope Escape Technique
TYPE: Ninjutsu
RANK: E
RP DESCRIPTION: Allows one to break out of anything that is keeping them tied up.


Kakuremino no Jutsu - Cloak of Invisibility Technique
TYPE: Genjutsu
RANK: E
RP DESCRIPTION: Taking a simple piece of fabric, one can channel a small amount of chakra into the fabric and change the fibers to match their surroundings.


Bunshin no Jutsu - Clone Technique
TYPE: Ninjutsu
RANK: E
RP DESCRIPTION: The ability to create a basic clone of oneself. Unlike other types of clones, these are not solid, so they cannot do any damage or attack an enemy.


Henge no Jutsu - Transformation Technique
TYPE: Ninjutsu
RANK: E
RP DESCRIPTION: This jutsu changes the users body. They can change into another person, animal, plant, or even weapons.


Kawarimi no Jutsu - Body Replacement Technique
TYPE: Ninjutsu
RANK: E
RP DESCRIPTION: Allows the user to replace their body with a nearby object to avoid an incoming attack. This causes the enemy to believe that their attack has hit the target, providing enough time for the user to escape or attack.


Kai – Dissipation
TYPE: Ninjutsu
RANK: E
RP DESCRIPTION: The user stops their flow of chakra and then applies a stronger force of chakra to break out of the genjutsu. This can also be used to harmlessly break a genjutsu's effect off another person.


-Genjutsu-


Kasumi Juusha no Jutsu (Mist Servant Technique)
TYPE: Genjutsu
RANK: D
CHAKRA COST: Low (Casting and initially)
DESCRIPTION: The user has the ability to create false attackers to delay and confuse the enemy. Though these servants are not real, the actual ninja is able to remain hidden and throw projectiles such as kunai and shuriken matching the movements of the servants. When the jutsu is maintained, any cutdown clones are replaced by multipled number of clones. The aim to confuse and wear down the victim.
SIDE EFFECT: Maintaining the Jutsu becomes more strenuous and uses up more chakra the longer it continues.


Ninja Art: Genjutsu Shibari (Illusion Binding)
TYPE: Genjutsu
RANK: C
CHAKRA COST: Medium
DESCRIPTION: The user has the ability to trap their targets in an illusion which binds them in place: whether the illusion is through a method that literally binds them like quicksand or chains, worst fears or something like Shadow binding.
SIDE EFFECT: Requires proper chakra control and usage to maintain this technique.


-Ninjutsu-


Chakura Nagashi (Chakra Flow)
TYPE: Ninjutsu
RANK: D
CHAKRA COST: Low
DESCRIPTION: Increases the effectiveness and durability of a weapon by sending chakra flowing through it. Different elemental affinities have different effects on the weapon.
SIDE EFFECTS: A pre-requirement for other jutsu. As it sends chakra into a weapon, the user's own chakra is depleted despite being in the weapon; it just isn't technically part of them anymore especially when the weapon is out of grasp.



Fuuton: Wind Scythe Jutsu
TYPE: Ninjutsu
RANK: C
CHAKRA COST: Medium
DESCRIPTION: Releases the Chakra Flow in his sword to create various forms of slicing wind-based attacks. This is his personal form of the Wind Scythe Jutsu – it is not really an attack formed from the clan although the way it is performed requires the use of the family heirloom sword.
SIDE EFFECTS: Chakra is still depleted further upon use of this jutsu despite chakra already being depleted from the Chakra Flow Jutsu.


Fuuton: Kaiten Shuriken (Rotating Shuriken)
TYPE: Ninjutsu
RANK: C
CHAKRA COST: Medium
DESCRIPTION: The ability to infuse wind-based chakra into any bladed weapons and manipulate in any way the user chooses.
SIDE EFFECTS: The more weapons being manipulate, and the longer they are manipulated, the more chakra is used up.



Raiton: Kage Bunshin (Shadow Clone)
TYPE: Ninjutsu
RANK: C
CHAKRA COST: Medium (Initially from one clone)
DESCRIPTION: The user can create a shadow clone infused with the element of lightning. As a shadow clone, it can perform techniques and interact with environment. It can also give the user information that it had picked up on after it has been destroyed. Once destroyed, it will revert back to a lightning form which electrocutes the nearby cause of its destruction if close-range.
SIDE EFFECTS: Saps up chakra as the number of clones increases and as each clone utilizes techniques, but he can only summon about 3 clones at this point.


Fuuton: Slashing Tornado
TYPE: Ninjutsu
RANK: B
CHAKRA COST: Medium – High
DESCRIPTION: In order to use this jutsu, the user must infuse a weapon with wind-based chakra. The user creates a tornado from their weapon to launch at the opponent to trap them, but a second tornado is launched to create one huge tornado which devastatingly pinions and slices the opponent with sharp wind strikes like small blades. This lasts for as long as 10 seconds upon the hit of the second tornado.
SIDE EFFECTS: A large amount of chakra is used up + the requirement of the Chakra Infusing Jutsu.


Raiton: Raigeki no Yoroi (Lightning Strike Armour)
TYPE: Ninjutsu
Rank: B
CHAKRA COST: Medium – High
DESCRIPTION: The user summons lightning from the skies that coat the user in a bright bue lightning-formed armour to shield the user from direct attacks which only damage and shock the foe.
SIDE EFFECT: It takes considerable chakra to maintain this Jutsu. Also, it works its best from the first form of contact from someone while the electrocution dies down upon each strike after the first.


Fuuton: Atsugai (Pressure Damage)
TYPE: Ninjutsu
RANK: B
CHAKRA COST: High
DESCRIPTION: A large dome-like amount of wind is compressed and then released to deliver devastating results to the target(s) and surrounding areas which would be destroyed while the human targets are sent spiraling uncontrollably from their standing positions and crashing into anything else nearby at a very fast pace to result in great damage. This jutsu can also be used as a defensive measure.
SIDE EFFECT: A massive amount of chakra is used up upon completion of this move.



Fuuton: Daitoppa (Great Breakthrough)
TYPE: Ninjutsu
RANK: B
CHAKRA COST: Medium
DESCRIPTION: The user can blow a great amount of wind that can level almost anything in its path after performing the hand signs and placing a hand to the mouth. Can be used defensively, and evasively; in some ways, as a distraction for a greater attack.
SIDE EFFECT: Chakra use.



Fuuton: Shinkuu Gyoku (Vacuum Sphere)
RANK: B
CHAKRA COST: Moderate
RANGE: Mid-Range
DESCRIPTION: After the hand sign combination, the user can breathe in, and expel numerous amount of small, penetrating wind bullets from this mouth.
SIDE EFFECTS: Chakra use.



Raiton: Kangekiha (Inspiration Wave)
TYPE: Ninjutsu
RANK: B
CHAKRA COST: Medium
DESCRIPTION: The ability to send a considerable surge of lightning to a summoned wall or dome of water to increase its defensive and offensive prowess upon impact of attacks, especially direct ones.
SIDE EFFECT: Chakra use.


Fuuton: Tatsu no Ooshigoto (Dragon's Big Job)
NATURE: Wind
RANK: A
RANGE: Close – Mid-Range
DESCRIPTION: Able to summon a tornado to shoot down onto its target from the sky using his sword to gather wind-based chakra,. The tornado engulfs the opponent as the pressurized air itself acts as numerous, small scythes which slice the opponent's body.
SIDE EFFECT/WEAKNESS: Aside from the standard chakra uses, Yukito must stay in one stationery spot in order to conduct this Jutsu, generally leaving himself unprotected.


Ninja Art: Kanashibari no Jutsu: Temporary Paralysis Technique
TYPE: Ninjutsu
RANK: D
CHAKRA COST: Medium
DESCRIPTION: The ability to temporarily paralyze an opponent.
SIDE EFFECT: Chakra use; requires focus and continuous hand seal.


Raiton: Hiraishin - Sparking Electric Needle
TYPE: Ninjutsu
RANK: B
CHAKRA COST: Medium
DESCRIPTION: After coming into physical contact with her opponent, Yukito will raise arm into the air and then generate a bolt of electricity which will travel through his body into the body of his opponent.
SIDE EFFECT: Chakra use; can't maintain for too long or the current will attack the user.


Raiton: Ikadzuchi no Kiba - Lightning Bolt Fang
TYPE: Ninjutsu
RANK: B
CHAKRA COST: Medium
DESCRIPTION: By focusing on his sword, Yuktio can draw crackling electrical energy. A plume of an electrified chakra-like essence will rise into the clouds above to activate the lightning to come crashing down on Raiga's target.
SIDE EFFECT: Chakra usage.


Raiton: Ikadzuchi no Utage - Lightning Bolt Feast
TYPE: Ninjutsu
RANK: B
CHAKRA COST: Medium
DESCRIPTION: By focusing on his sword, Yuktio can draw crackling electrical energy. He will then implant his sword into the ground to send an electric current racing through the earth. When the current approaches its target, it can split into multiple tendrils to attack each target individually.
SIDE EFFECT: Chakra usage.

-Taijutsu-


Ninja Art: Chakra-Enhanced Strength
TYPE: Taijutsu
RANK: B
CHAKRA COST: Medium - High
DESCRIPTION: By focusing his chakra into his arms, legs, feet and hands/fists, and then suddenly releasing bursts of it upon his physical attacks, he creates the power of superhuman strength that deals significant damage upon impact, or whatever gets in the way of his attacks that Yukito can use to his advantage. Currently, his attacks on direct impact would be capable of serious bodily damage, and on occasion, passing out his targets as well.
SIDE EFFECT: Chakra usage which varies on the intensity of chakra bursts for his attacks.

-Medic-Ninjutsu-


Ninja Art: Poison Extraction
TYPE: Ninjutsu
RANK: B
CHAKRA COST: Low - Medium
DESCRIPTION: A high chakra-control technique used to pull poisons from deep inside one's body while contain it within a chakra-induced bubble partially constructed from water.
SIDE EFFECT: Chakra use. If not used carefully, the poison meant to be extracted could be spread more through the target's body without intention to. That is why chakra control is essential.



Shōsen Jutsu - Mystical Palm Technique
TYPE: Ninjutsu
RANK: A
CHAKRA COST: Moderate - High
DESCRIPTON: This is the Healing ability of Medic-nin by infusing his own chakra into the person's body. He can manage to heal wounds and serious cases of internal and external afflictions. It can be used offensively and neutrally.
SIDE EFFECTS: His own chakra is used up to heal another person using this jutsu. The more effort needed, the more his own chakra is used up. Also, the amount of chakra flow into the person's body to heal them must be equal to the seriousness of the affliction on the person, or else too much unnecessary chakra will send the person in a comatose state. Chakra control is essential to the performance of this technique.



Ranshinshō – Body Pathway Derangement
NATURE: N/A
RANK: A
CHAKRA COST: Moderate
RANGE: Close-Range
DESCRIPTION: The human body is controlled with electrical signals from the brain, but a person who had those electrical signals cut off with this technique will become unable to make their body move as they want. As soon as a strike of the hand lands after transforming chakra into electricity from within, electricity is poured into the enemy's nervous system, severing the signals and deranging their body control. The target's body moves in any way, except how they want it to move. For the common shinobi, battle, not to mention even just walking, will become impossible. Because she's an expert in medical treatments, Tsunade was able to master this technique.
SIDE EFFECTS: This feat however is not an easy one and takes a high amount of concentration and intelligence, as well as chakra control. Because of Kamijin's extensive training and knowledge along with his Hyuuga characteristics, he has come along to perform this high-end technique. Without the concentration, the technique could ultimately just flop.



In'yu Shōmetsu - Ying Healing Wound Destruction
NATURE: N/A
RANK: A
CHAKRA COST: Moderate - High
RANGE: N/A
DESCRIPTION: A medical ninjutsu where one anticipates the area where the opponent will attack and pre-emptively applies medical treatment to it, reducing damage to a minimum. The user concentrates chakra to that area and begins the cell recreation process even before the targeted area becomes damaged.
SIDE EFFECTS: The more it is used, the more chakra is used up. Also requires intense observation and predictability analytic skills.



Chakura no Mesu – Chakra Scalpel
NATURE: N/A
RANK: B
CHAKRA COST: Moderate
RANGE: Close-Range
DESCRIPTION: his medical technique forms one's chakra into a small, sharp blade. This can then be used for highly accurate incisions necessary for surgeries and anatomical dissections. The chakra scalpel can actually make cuts inside the body without actually creating an open wound, limiting the risks of an infection. The chakra scalpel can also be used offensively, although it requires great precision to be effective. Also, it can still effectively cut muscle tissues and tendons, rendering the target immobile.
SIDE EFFECTS: Constant chakra use.

-Summoning Techniques-




Summoning Technique (Kuchiyose Jutsu ~ Katsuyu)
TYPE: Blood
CONTRACT: Yukito Fuukame. The contract was made in order for Katsuyu to aide Yukito in his professional affair; particularly medical and useful for ANBU purposes as well. The original contract holder, Tsunade Semjuu, had given Yukito the contract.
SUMMON: Katsuyu - the great Giant Slug
CHAKRA COST: Moderate
ABILITIES:

High Resistant to Strong Amounts of Damage

Telepathic Abilities



-Curse Seal State-


Yukito's Curse Mark is now referred to as a 'Curse Seal'. Through rigorous training with Naruto and Sasuke, he has honed his curse to become a seal for an immense bank of chakra with which he can use upon activation of the Curse Mark through a single hand sign and intention/will. Upon activation, the mark spreads throughout on his skin in black, curvy lines like tails. His eyes also become somewhat white with his pupils almost invisible. When he exerts his chakra, the marks on his skin glow white as well. The tailored form of his Curse Mark is connected to Yukito's blood as his clan was always closely affiliated with wind-chakra even though they do not possess any Bloodline Limit techniques. In short, Yukito's 'Curse Seal State' just allows him to assess an incredible amount of chakra, and also allows him to be more resilient, strong and quick on his feet.

After use though, he cannot activate his Curse Seal for a considerable amount of time because he slowly stores extra chakra in it with the help of wind-based chakra. It cannot be activated sequentially, which is why he does not rely on its usage often.








PARENTS:


Ayame Fuukame (mother) (51 years) (Medic-Nin)

Taiki Fuukame (father) (55 years) (ANBU)



SIBLINGS:


Ori Fuukame (older brother) (26 years) (Jounin / Missing-Nin)

Ami Fuukame (younger sister – 14 years) (Genin)
(pronounced Ah-me)



LOVE INTEREST:


CHILDREN:


HISTORY:

Sunagakure was the home of the Fuukame family – their heritage was well known in the village for being the clan with awesome levels of chakra and having an extremely talented knack for chakra control. Rumour has it that the founders of the clan somehow infused themselves with the chakra of a special beast with massive levels wind-based chakra somehow to pass on down the line. However, although the clan has not stuck out more popularly by possessing original Kekkei Genkais, their "gifts" were still considered valuable, and they were targeted. With a baby on the way, Yukito's mother and father decided it was best to renew their life - the village wasn't dangerous but they were too well-known for their abilities there, so the family with their eldest son Ori moved to Kohonagakure; pledging their loyalty to the Hokage while entrusting him with their Fuukame history and ability. They sacrificed their loyalty to their home to protect their family. And soon, Yukito was to be born with a new home.

Growing up in the village, Yukito was exposed to a much safer life and one without as much danger in being kidnapped, used or killed. Growing up, he became very interested in the ninja lifestyle nonetheless; his own family's Ninja Way to be take life as boldly as wherever the wind takes a leaf, and to never sacrifice freedom. Through that, he based his own philosophies on following his own heart and aspirations. So, like his brother, he started training. As life went on, his small family was blessed with a sister, he was excelling in the Academy while his brother and parents were already a strong part of the Konoha Ninja Community. One of the worst tragedies though is his brother starting to feel as if he should re-connect to his Sand Village roots as that was the origin of his clan – so he decided to search for those roots, and to become stronger through them than Kohona; thereby, becoming a missing-nin of the Kohona village. His brother's unknown whereabouts and actions fuelled his interest to learn though about his own heritage – and his parents had to oblige. So, Yukito learned about his 'ability' to wield strong chakra and control it efficiently.

It changed Yukito - but not in a very negative way. It strengthened his outlook on life – he considered himself a Konoha ninja because he was born there. Plus, he wasn't interested in anyone that wanted to use him, or that would possibly hurt his family. His warm outlook was not hardened with determination, but his Will of Fire was never deterred. He lives his life to the fullest with big dreams, hopes to find his brother one day and confront him to come back, and to protect those he knows and loves.

Yukito had been through a lot over that short space of time. From the start of it, he was still an emotional and physical mess thanks to Sasuke's influence over the curse mark. He's done things that he regrets up to this day, and knows that he cannot take back even if he was being influenced. His new form almost laid devastation to the Village, and almost killed people. There was a point where he even almost followed in Sasuke's same footsteps and attempted to flee the village to find his new 'master', but Naruto and Kakashi was there this time at the Village gates to stop him. He was subdued, and exhausted from his use of chakra. Thankfully, he was still not able to control his new abilities, and he was stopped. Through new seals created and an interesting technique from Naruto, Yukito was beginning to learn how to subdue the new chakra, and not rely on it. Naruto attempted to show Yukito how to focus and not think about anything as he normally did when in Sage Mode, but Yukito was not learning that – just how to calm his thoughts and urges. He may have had a couple weak points, but he was finally able to control, or better put, not use it. Yukito tried to resume his life, and tried honing his skills once more, but it was a little more difficult to do. Over the time thouh, he persevered, and done some good things with his life: trying to become more social, and even becoming a Jounin. However, by the time of the war, he was forced to do all he could – even if using the curse mark as long as he wanted to protect everyone he knew along with the Villlage. His participation was noted, and rewarded as the Village started to become a little more sympathetic and nicer to him. Thankfully, Sasuke was too preoccupied with Naruto to even think about controlling Yukito during the war, but with the loss of his sensei and Hokage, it was still a heavy blow.

Odd enough, as life moved on with Sasuke back with the fold, and trying to make up for his transgressions just as Yukito did, Yukito tried the same. However, he didn't forgive the man just like that at first – he began to get his trust earned when Sasuke attempted to help Yukito with the curse mark affliction; not being able to make it disappear, but he knew that he could at least tailor it for Yukito. Yukito realized though that he couldn't be the same: with the cure mark affliction 3 years ago, and even dealing with Kakashi's death. As he saw people like Naruto stepping up to the Hokage position at last, he decided that he needed to evolve as well. Yukito decided to make himself as proactive and dedicated as he could: something he wanted to do for both himself, and for the sake of everyone. He decided to have his own Genin team to lead and instruct, doing his part at the hospital and training young Chunnin to be medic-nin as well, and finally, joining the ANBU Black Ops as his skills were sure to be beneficial to them as well. Not a lot of people are aware of all his professions just as he preferred. He was a new man evolving from everything to happen from 3 years ago to this point; his new title of "Konoha's White Falcon" is living proof of his new identity.

The Bingo book says their name is Nii-san. I have been fighting for 22 years and taking
part on missions for 7+ years.

How did you find My Pride is a Hurricane?: Affiliate